Lilo and Eric (#Leric) sat down to discuss the state of their relationship so as not to end up in a mess as Lilo claims to have a boyfriend outside the house.
Lilo and Eric from BBNaija Lockdown's house have a great love story. By all indications, Lilo and Eric's ship, also known as "Leric", has taken off. The two liked each other from day one and have been inseparable ever since. At first we weren't sure if Eric was launching his store with Lilo or Erica, but we are getting some clarity about it. It is definitely a "Lilo and Eric" tent.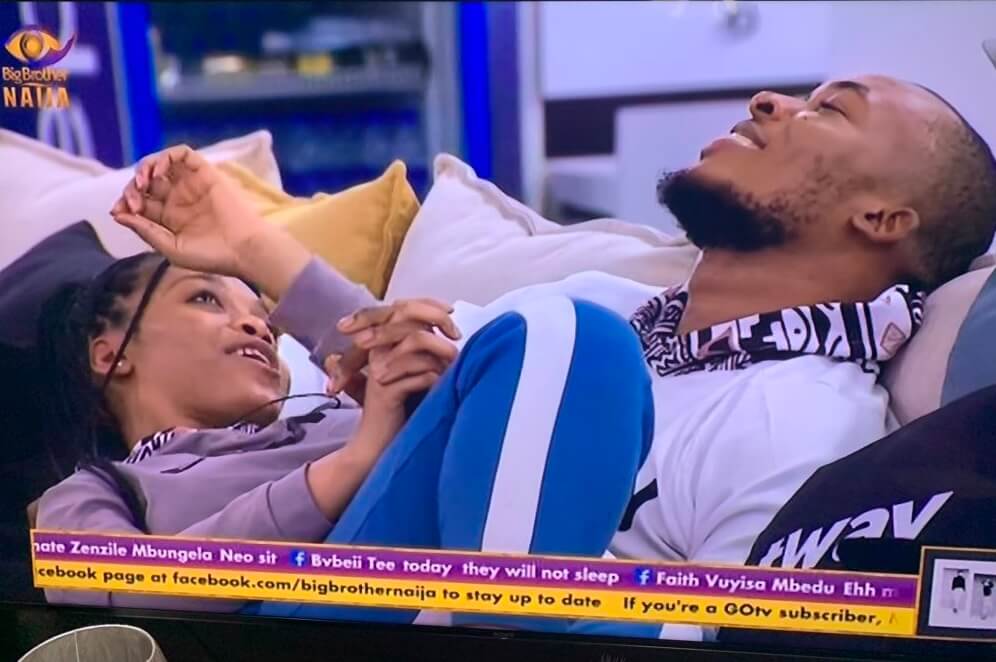 Last night, during a moment of love, Lilo reiterated that she is dating a big boy from Lagos outside the house, but Eric can try even harder, since he may never know the circumstances surrounding their relationship.

The two were seen in the yard having a conversation about how they would handle their relationship in the house so as not to hurt each other. Here is a video;
Read Also : Ozo explain what will happen to his children if he and Nengi gets married (video)