The United States Navy has awarded the Army and Marine Corps Development Medal to a Nigerian-born officer, Lt. Victor Agunbiade, for effectively managing his largest overseas cash outlay of $ 45 million (N17. 5bn).
Agunbiade, who joined the US Navy in 2008, is the Disbursement Officer, Camp Lemmonier, Djibouti.
According to the Navy, Agunbiade effectively managed the money and was able to account for every penny.
He said an audit of the accounts showed that there were no discrepancies.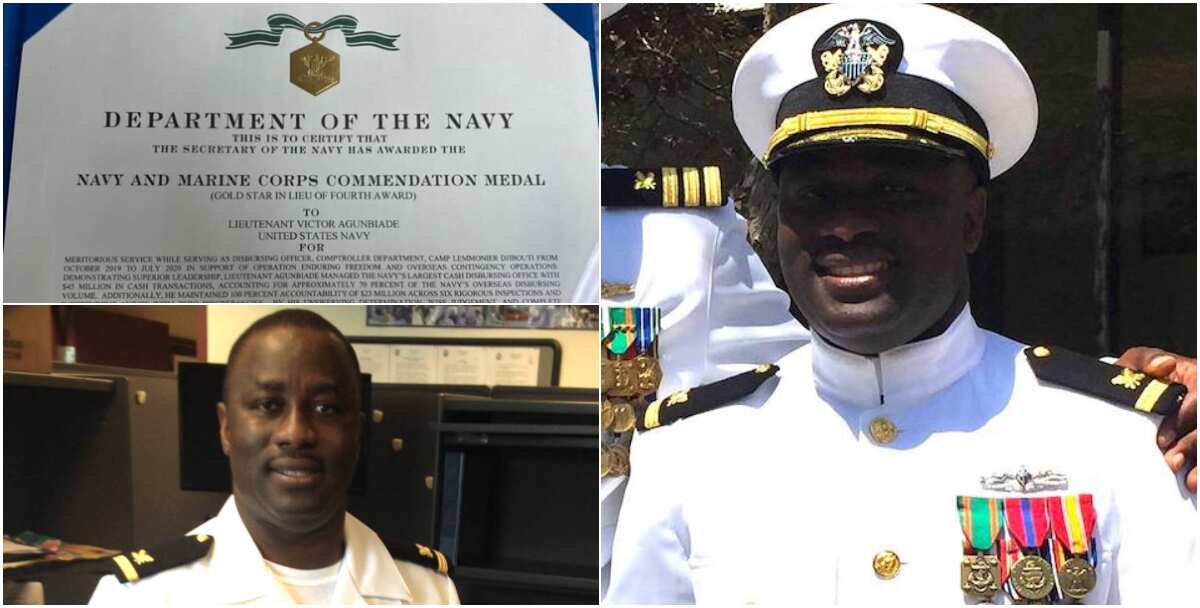 The award certificate read in part: "Meritorious service while serving as disbursement officer, comptroller department, Camp Lemmonier, Djibouti from October 2019 to July 2020 in support of Operation Enduring Freedom and Contingency Freedom Abroad.
Demonstrating superior leadership, Lt. Agunbiade managed the Navy's largest cash disbursement office with $ 45 million in cash transactions representing approximately 70 percent of the Navy's overseas disbursement volume. In addition, he maintained 100% responsibility for $ 23 million in six rigorous inspections and independent audits with zero discrepancies.
"Because of his unwavering determination, his wise judgment, and his complete dedication to duty, Lt. Agunbiade reflected great credit to himself and upheld the highest traditions of the United States Naval Service."
Read Also : Nigerian-born American boxer Anthony Joshua advises Tyson against return to boxing.