Kim Kardashian and Kanye West landed in Miami on Sunday, August 9, after their "decisive" trip to the Dominican Republic.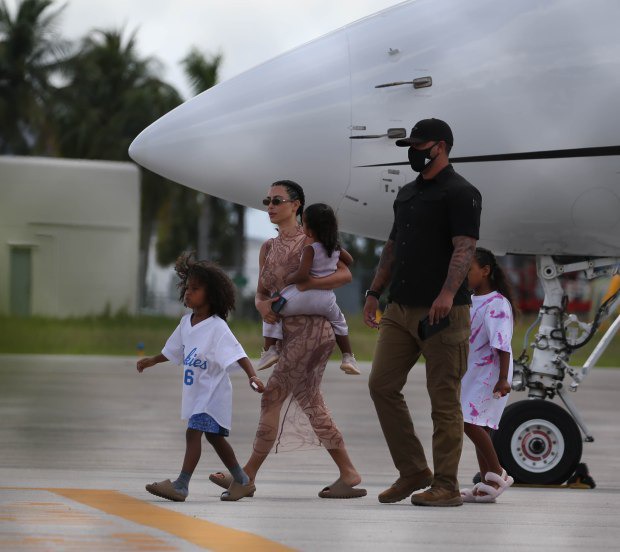 The celebrity couple were spotted getting out of their private jet at Punta Cana's private airfield on Sunday morning along with their four children.
The Keeping Up With the Kardashians star was photographed with her daughter Chicago, 2, in her arms as her daughter North, 7, and son Saint, 4, walked behind her with a security guard protecting them.
The 43-year-old billionaire rapper was also seen getting out of his private jet while a friend held the couple's youngest son, Psalm, one.
This comes after Kanye and Kim made a "decisive" trip to the Dominican Republic to work on their marriage after the rapper's public crisis.
TMZ reports that the family is now in Colorado, where they plan to continue their getaway together with a glamping trip.
See more photos below: